Launch events - Inaugural Qantas flight Rome-Perth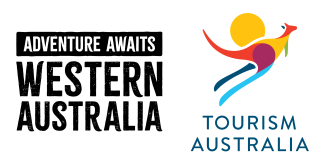 Category
PR & Media
Events
b2b Trade
Target audience
Trade and consumer media, tour operators & industry partners
Brief
On 22nd June 2022 Qantas launched its first direct flight from Rome to Perth, marking also the only non-stop service connecting Australia to mainland Europe.
Our Tourism Australia and Tourism Western Australia team, in conjunction with Qantas, organized a series of events to engage with media and partners in order to celebrate the inaugural direct Qantas flight Rome-Perth and to raise awareness about the new gateway in Western Australia to explore the destination. 
Now flying three times weekly until October 6, Qantas already announced the flight will return in June-October 2023.

The project
Four events were organised in Rome:
International flight arrival welcome ceremony at Rome Fiumicino Airport

To celebrate the arrival of new direct flight Rome-Perth, Aeroporti di Roma (Fiumicino Airport company) has organized at Fiumicino airport on the morning of the 26th June the following media opportunities: Water Cannon Salut by AdR, welcome of the passengers by Qantas hostesses and stewards, speeches held by delegates of AdR, Qantas, Premier of Western Australia, Tourism Australia delegates, ENIT and Australia Ambassador in Italy.
An ad hoc banner was created by AdR, TA and TWA to customise the arrival gate. TWA executives also greeted the departing passengers at the gate with some branded stuffed quokkas.
 
Key Distribution Partners Trade Roundtable

An industry round table was held with the CEOs of 3 Key Italian Tour Operators: Mappamondo, Alpitour and Quality Group. Updates on Tourism Australia main trends, marketing activities and statistics were given by Philippa Harrison, Managing Director of Tourism Australia, and Matteo Prato, Country Manager of Italy, along with specific figures about Italian tourism in Western Australia and activities held in the market provided by Rhett Lego, TWA Strategic Director  - Continental Europe and Craig Smith, TWA Marketing Manager Italy.
 
Travel Trade Media Roundtable

Representatives of the main Italian travel trade media were invited to a roundtable and received updates from Tourism Australia and Tourism Western Australia representatives about data, statistics and marketing activities for the Italian market.
Participants included Robin Mack, Tourism Australia Executive General Manager, Commercial & Business Events; Eva Seller, Tourism Australia Regional General Manager of Continental Europe; Matteo Prato, Tourism Australia Country Manager of Italy. Craig Smith, Marketing Manager of Tourism Western Australia for Italy and Carolyn Turnbull, Managing Director of Tourism Western Australia attended the roundtable.
 
Gala Event

The Gala event welcomed major delegates from Qantas, Aeroporti di Roma, Tourism Western Australia, Tourism Australia, Premier of Western Australia, Australian Ambassador in Italy, ENIT - Agenzia Nazionale del Turismo to celebrate this historical milestone.

Aboriginal welcome ceremony has been held to launch the event with a special didgeridoo performance opening the stage to the partners' spokespersons who took a moment to celebrate this historical moment and the important cooperation among all the involved parties. The chosen venue to host the gala was the exclusive La Lanterna Rome, located in the centre of Rome, finely customised to welcome the 150 related guests between VIPs, trade, industry and media.
Other Media & Communication activities included DOOH campaign displayed in Rome and Milan (digital bus shelters, tram and metro advertising), photo call in front of the Rome Colosseum with the Tourism Western Australia and Qantas branded tram at the presence of Western Australia roadshow product suppliers, Australian Ambassador in Italy and Mark McGowan, Premier of Western Australia.
LaPresse, CNBC and Radio Classica media interviews were organised for Tourism Australia spokespeople.
 
85
Total media clips across broadcast & online
298M
Total audience reach
$163K
Estimated Equivalent Advertising Value
Do you want to learn more?
Contact us