PR activities & trade development for BLS AG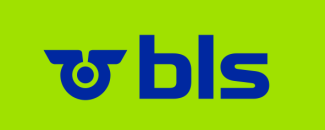 Category
b2b Trade
PR & Media
News
Tourism Hub got engaged by BLS AG, a Swiss railway company created by a 2006 merger - 55.8% owned by the canton of Berne, and 21.7% by the Swiss Confederation. It has two main business fields: passenger traffic and infrastructure. Our team will provide strategic, creative and logistical support in the development of activities for "Trenino Verde delle Alpi" in the Italian market.
The project started in December 2021 with the management of online and offline communication, which includes content editing for media, media plan booking and management, as well as graphic design for brochures and online banners.
Our team proposes a comprehensive PR action plan to increase the awareness of BLS product through targeted press releases, by creating and sharing inspiring content with our qualified network of journalists, bloggers and influencers. This will also include support in the organization of press and influencer trips and follow-up of press releases, proposing new contents with high experiential value through the most appropriate communication channels.
Tourism Hub will also handle BLS trade distribution in the Italian market, by sourcing trade partners for marketing purpose of BLS products in Italy.
Visit the website to learn more about our client and its services:
Do you want to learn more?
Contact us