Trade famil Saudi Arabia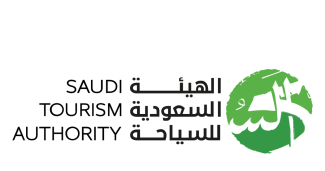 Target audience
Tour operator product managers and owners
Brief
As Saudi's consumer offering grows at speed the aim is to firmly position Saudi in Italy. With a series of tactical famils, Saudi Tourism Authority works closely with trade partners, inspires them and bring them into the country to experience the destination offering for themselves.
The project
Our dedicated Saudi Tourism Authority team supported in the organization and escorted two trade fam trips in November 2021 and February 2022 from Italy, the first of its kind since Saudi reopened its doors to international tourists.
By selecting and recruiting 40 key travel trade partners among Italian tour operators, we aimed to create awareness around Saudi Arabia as an emerging destination, offering them first-hand inspections of products and experiences and connection with local stakeholders.
Prior to departure 2 educational sessions were held to present the destination, passing organizational details and explaining the journey schedule.
With a focus on three key destinations (Riyadh, AlUla and Jeddah), visitors were given the opportunity to enjoy luxurious accommodations as well as culinary and cultural experiences, a true showcase of the best of the country.
Journeys through Saudi started in the capital, Riyadh and included educational excursions to key heritage sites, including Diriyah and AlUla, the world's largest living museum and one of the oldest cities in the Arabian Peninsula, home to Hegra, a UNESCO World Heritage site.
The whirlwind trip also culminated in a short visit to Jeddah to experience the coastal city's historical district, Al Balad, and a stunning Red Sea boat trip, to experience the dazzling hot spot renowned for diving and snorkelling.
After the famil we have activated the "advocacy" program, turning participants into destination ambassadors, storytelling their experience during training events for travel agents.
Feedbacks we collected from participants were overall positive and enthusiastic. Since November we counted over 20 new operators offering Saudi Arabia in their portfolio. Based on our analysis of storytelling amplification and content creation on B2B and B2C channels, we estimate a 26k total reach through various social channels. The trade PR amplification stands around 230k unique visitors.
40
Product Managers attended
20
New itineraries bookable
Do you want to learn more?
Contact us